In Woodcare AS, we are currently 8 employees all dedicated to our segment and with a total of many years of experience. We only use our own employees who all live in Norway.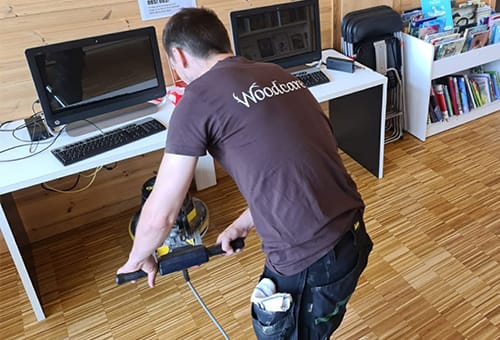 We have all the necessary certificates and approvals to carry out our work safely and efficiently. Through technical training with different products, we work continuously to deliver the best possible quality to our customers.
Our name, Woodcare AS, is not accidental. We take care of wood. Done correctly, this results in lower costs for our customers. Regularly maintained good quality wooden floors also last longer. This contributes to a reduced pressure on the environment. By taking care of wood, we also take care of trees. We believe this is good environmental protection in practice!